Going to the Hospital
Whether you are going to the hospital to visit a friend/family member or you are going to be admitted as a patient for a day or more, knowing what to expect when you arrive can help decrease your anxiety level and smooth the way to your recovery.
Together, we will go over: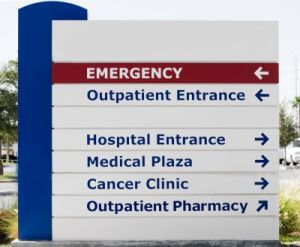 You and I will also go over Hospital Rules and Etiquette, the "visitor's etiquette." This can help to ease that uncomfortable feeling of "what do I do" if you are visiting a hospital to see a friend or family member or, if you are expecting visitors during your hospital stay.
It is also helpful to know the Who's Who of Your Healthcare Team (if everyone's in scrubs, who are they?) especially when you are in need of some assistance!
Do you know how your doctor chooses which of the levels of care would be the most appropriate for you, based on intensity of care needs?
Once again, it is all about preparation and taking charge of your own destiny which makes all the difference in the world when it comes to your health care needs when you go to the hospital.
Let's begin with things you should consider before being admitted to the hospital.
To HOMEPAGE from Going to the Hospital



Use the Search Box below to find specific terms on this site.
Custom Search