Healthcare Information Guide; Helping You Through the Maze
Wouldn't it be nice to have one healthcare information guide or site that is simple, easy to use and addresses all your healthcare questions and even some things you may not have thought about before!?! Your time and health are too precious to spend surfing the internet for the answers! If you're here, chances are you need someone to help be a healthcare advocate.
Finding a reliable healthcare information guide to help you navigate through the healthcare system maze can be tricky.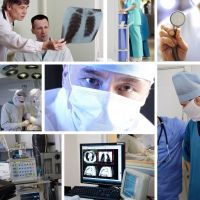 Thanks to the internet, you have access to millions of sites, and a huge volume of health information.
One site can answer part of your questions regarding health insurance. Another site may be able to provide you with information about various diseases, and still another site may give you the information you are looking for regarding complimentary or alternative medicine options.
Once you have the information, you may still feel lost, not quite understanding what it all means.
We want your search about health to end here!!!!!
Our mission is to provide you with a site that grows with your needs. We will provide you with information and resources for topics such as:
Medical insurance
Legal issues you need to be aware of
How to prepare a child, elderly family member or yourself for medical appointments
Understanding what causes various diseases and how to manage them
Forms you can use to organize your own personal medical records and patient information
Resource links
How to survive going from the hospital back to your home
Dealing with a terminal diagnosis and the grieving process
Complementary and Alternative Medicine (CAM) options
And so much more!!!!
If you don't see what you are looking for, simply ask a nurse, and we will do our best to provide you with the information or resources to answer your question.
We know how frustrating it is to feel lost in the healthcare maze. Let us be your healthcare information guide!!!!