No Health Insurance?
There Is Help and Hope!
"What to do if you have no health insurance but still need medical care".... This subject is very near and dear to my heart.
As a nurse, I know how important it is to do whatever you have to do to stay healthy. Neglecting to stay on top of a "small" medical condition like a simple cough that won't seem to go away can turn into a life-threatening pneumonia.
But I also know that paying for medical care is very expensive. When you have to decide whether to pay for your blood pressure pills verses food for your family or gas for your car, trying to do the right thing can become blurred.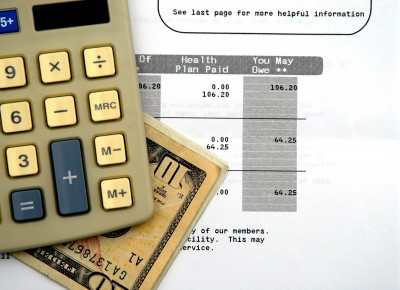 There is hope!
There are a growing number of assistance programs to help those with no health insurance, or those who need assistance paying their premiums or co-payments. Hopefully, the resources and recommendations provided here will help make the decision to stay on top of your health clearer and easier.
CoverageforAll.org provides a state-by-state directory which answers many of your insurance questions and provides contact information. Some of the topics it addresses include considerations with COBRA and if alternatives are better for your circumstances, determining eligibility in programs based on the Federal Poverty Level, are you and your family eligible for Medicaid, how to apply for children's healthcare coverage and more.

To find out more go to: http://coverageforall.org/resources.

If you have children but have no health insurance, Insure Kids Now is a wonderful resource.

Insure Kids Now is a state and Federal government program which provides medical, dental and psychological care for children through the Children's Health Insurance Program (CHIP).

Their website includes how to apply for coverage, finding healthcare providers in your area and more. To learn more, go to their website at www.insurekidsnow.gov or to find how to apply for coverage go to http://www.insurekidsnow.gov/state/index.html.

In 1993, legislation was passed to allow states to create a safety net for individuals who had been, or could be, denied healthcare coverage due to pre-existing conditions. Many states now have their own High Risk Pool (http://www.naschip.org/states_pools.htm) for those with no health insurance or those who are facing high insurance costs due to pre-existing conditions.

States contract with major insurance carriers to manage the high risk pool programs and offer plans that are similar to individual policies offered by these carriers. You can even choose your own deductible.

The plans are created to be affordable while providing you with comprehensive healthcare coverage.

To see if your state participates in the High Risk Pool program you can go to http://www.naschip.org/states_pools.htm or, to learn more about the High Risk Pool program you can go to: http://www.naschip.org/portal/.

Free clinics are also an option if you have limited health coverage or no health insurance. The United States Department of Health and Human Resources provides a list of free clinics in your area. To find a health center in your area go to: http://www.hrsa.gov/gethealthcare/affordable/index.html. If you are a member of a federally-recognized American Indian or Alaska Native Tribe, services are also available through the Indian Health Service.


No health insurance? This is not a problem for most urgent care facilities. Most facilities are able to offer cash paying patient 20% off of their services and will work with you to provide you with the care you need.

Some urgent care facilities will offer a family package. Your package would include basic exams plus any urgent care you or your family may have throughout the year.

My husband and I have been very impressed with the compassion and high quality care provided by the urgent care facilities near our home.

Check with your local urgent care provider to see what they have to offer.

Nonprofit hospitals must provide you with emergency medical care regardless of your ability to pay. Often times these facilities are able to write off a certain portion of your bill and/or help you set up low payment plans if you are able to provide them with proof of your income.

Some physicians may be willing to negotiate a lower rate for uninsured, cash-paying patients. This website, written by 2 doctors, should give you good reason to ask for a lower rate if you have no health insurance. It's becoming more widely known about the disparity in the charges for healthcare costs for those with insurance and those without.

Whether you are negotiating rates with a lab or healthcare provider, the Healthcare Blue Book is a wonderful resource to help you determine the cost of medical services in your area. Having an idea of how much things cost can help you with your negotiations. The Healthcare Blue Book includes the cost of basic labs, dental services and more.

For a percentage of your bill, you can hire a medical negotiating company to assist you in evaluating whether or not you have been over-charged and help you with the negotiating process.

If you would prefer to use one of these agencies or you just want to see what they have to offer, you can find a list of medical negotiation companies at www.billadvocates.com.

There are more and more financial assistance programs available to those with no health insurance in need of help with dental care, prescription coverage, medical care, mental health needs, and even vision.

I have listed quite a few resources located at the bottom of this page and will continue to add to them as I find more and more.

If you would like to find some resources on your own and share them with others, you can Google® "patient assistance programs".

Don't forget that Schools of Dentistry and Medical Schools can often provide you with free care!

Some church organizations can also be a resource for individuals in need of counseling and support.

Prescription assistance and numerous $4 generic drug programs are popping up everywhere! The $4 generic drug programs are available to those without healthcare or those without prescription coverage on their health plan. Some of the bigger $4 programs include Target, Kroger, Safe-way and Sam's Club/Wal-Mart.

Many of the larger pharmacies such as CVS, Target, Walgreens and others offer American Automobile Association club members (AAA) prescription discounts.

RxAssistance (www.rxassist.org) is run by pharmaceutical companies. The program provides free medications to those who cannot otherwise afford their prescription drugs.

Other prescription programs include: RxHope (www.Rxhope.com), NeedyMeds (www.needymeds.org) and RxOutreach Assistance Program for Discount Prescription Drugs (www.rxoutreach.com).

Many pharmaceutical companies such as Pfizer, and Merck also provide patient assistance programs. You can always check with the pharmaceutical manufacturer of brand name drugs to learn more about their programs for those with no health insurance, or if you need help with health coverage.

While we are all facing challenging times, the good news is, with the growing number of assistance programs available your health does not have to suffer!

Older Americans with no health insurance can check for those resources and long-term care benefits and help with paying for food at BenefitsCheckup.org and Eldercare.gov.
Resources
www.naschip.org/states_pools.htm The National Association of State Comprehensive Health Insurance Plans provides this link for a state-by-state break down. If you would like to know more about the high risk program you can go to their site at www.naschip.org.
http://www.nlm.nih.gov/medlineplus/financialassistance.html The National Library of Medicine (NLM) and National Institute of Health is a great "one-stop shopping" site which provides you with links for Medicaid, Children's health assistance programs, disease-specific assistance and more.
http://www.nmha.org/ go to the "Affiliate Search" section of Mental Health America's website to find treatment, support groups and a host of other resources available to low income individuals or individuals with no health insurance who find themselves in need of counseling or support.
http://www.hrsa.gov/gethealthcare/affordable/index.html The Health Resources and Services Administration (HRSA) provides a link to help you find a community health center in your area. Your local community health center can help address not only you physical, but your mental health issues as well.
http://www.thebody.com/index/hotlines/other.html The Body provides a state-by-state directory of resources available to those with HIV.
https://www.kidney.org/patients/resources_Financial The National Kidney Foundation provides listings of patient assistance programs (PAP's) for those with kidney disease who are in need of medical and prescription coverage in addition to links to Medicare, Medicaid, and state programs. Prescription assistance programs can be found here and here.

http://www.needymeds.org/ Needy Meds is a non-profit organization which provides resources for those who cannot afford medical care or prescriptions. Their website provides links to SCHIP, Medicaid, patient advocacy groups and other programs.
http://www.pparx.org/gethelp Partnership for Prescription Assistance provides links to co-payment programs in addition to links for financial assistance for prescription medications.
http://www.1dental.com/discount-dental-plans/ Carington Dental Plan provides affordable dental, vision and prescription coverage.
I was happy to see that there are quite a few dentists who are participating in this program including my dentist! HURRAY! Now I can get my teeth taken care of too!
www.freeclinics.us The National Association of Free Clinics (NAFC) provides a list of free clinics throughout the United States.
http://www.eyecareamerica.org/ Eye Care America provides links for resources (financial assistance and more) for seniors, patients with diabetes, glaucoma, medication assistance and more for those with vision care needs.
http://www.aoa.org/visionusa.xml Vision USA is another organization which helps provide eye care to those who do not qualify for Medicaid.
http://insurekidsnow.gov/index.html You can go directly to the website for the Children's Health Insurance Program (CHIP) to learn more about the program including how to apply for dental and medical care for your child.
http://www.cnn.com/2009/HEALTH/02/12/ep.health.insurance.help/index.html CNN has provided a wonderful article entitled "No Health Insurance? Get help here" This is a wonderful article which provides ideas on ways you can lower your healthcare costs if you have limited coverage or no health insurance.
http://www.healthwellfoundation.org/ HealthWell Foundation is a non-profit organization that assists those with insurance who are unable to afford their co-payments.
www.familywize.com FamilyWiz is a non-profit organization that provides free prescription discount cards. The cards can be used by those with no health insurance, and for those with healthcare coverage during deductible. This site will tell you more about the program and where to find the cards!
www.copays.org Patient Advocate Foundation (PAF) Co-Pay Relief (CPR) program provides financial assistance for those who meet the medical and financial qualifications. PAF covers a vast array of healthcare conditions. Go to their website to see if you qualify.
www.gooddaysfromcdf.org Chronic Disease Fund (CDF) is a non-profit organization which provides financial assistance to those with chronic illnesses such as diabetes, asthma and much more.
http://nccam.nih.gov/health/financial/#financialsources The National Center for Complimentary and Alternative Medicine (NCCAM) provides information about sources for financial assistance for complementary and alternative medicine.
http://www.nationalresourcedirectory.gov/ The National Resource Directory provides you with links to complementary and alternative (CAM) care if you are a veteran or have cancer. It also provides other valuable resources such as caregiver and family support. This is definitely a site you will want to bookmark!
https://www.usa.gov/health Health Resources from the Government is an absolute treasure chest of information!! Information on childcare, health insurance, vaccines and immunization, doctors and medical facilities, health issues, medication and food and nutrition can be found here.
PriceDoc is a service in which the consumer pays out of pocket but at a reduced rate, much like popular travel sites in which you can negotiate pricing for the services that you need. The benefit to you is that the services will be at a lower cost than normal; the benefit to the provider is that they can fill in gaps in their appointment schedules. The down side for you is that the services have to be paid out of pocket; the providers are therefore paid directly and in full. See their "About Us" page for further details. This could be another solution if you have no health insurance, but take into consideration its benefits and drawbacks.
An additional page of resources can be found at 'Insurance Resources', which provides links to other organizations and government agencies.



No compensation was received from any of the websites included on this page. They are provided for information purposes only.


---
---