Our Story
Our story is simple. My husband and I have been in the healthcare industry for over 25 years, with over 55 years experience between the two of us! We have had the fortune of having rather diverse experiences in trauma, intensive care, surgery, the post-anesthesia care unit (recovery room), home care, oncology/hospice, skilled nursing facilities, the insurance industry's case management/utilization review/grievance and appeals departments, complementary and alternative medicine (CAM), pharmaceutical research, long-term care, and medical law.
Along the way, we gladly became advocates and resources for our friends and family (Frances is a member of The National Association of Healthcare Advocacy Consultants).
Over the years we grew more and more concerned about all of the people without access to healthcare advocates. What do you do, who do you turn to if you don't know someone in the healthcare industry? Who can you go to when you need guidance, or simple answers to your healthcare questions?
We wanted to find a way to help as many people as possible, to provide a healthcare guide, and so our website was born.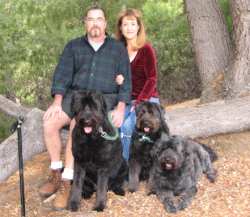 We invite you to become part of our family, part of our story. We want to be your healthcare guide, to give you the tools you need so you can make your golden years truly golden. We have made the commitment to provide a site that is always growing and adding information. If you can't find what you are looking for, check out what is "Coming Soon", or please feel free to contact us.
Sincerely,
Frances RN, BSN, PHN and Doug RPT