Finding Pet Resources
This section is dedicated to providing you with help for your pet.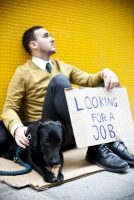 My husband and I understand that it isn't just the humans in the family that suffer when financial times get rough; our pets suffer as well.


Personally speaking, having three huge dogs of our own, my husband and I can appreciate how expensive it is to provide good food and healthcare to our pets and how valuable pet resources can be during tough financial times.


For this reason, we have provided the following information for you and your pet: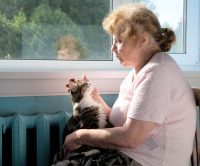 From a health perspective, we know that pets help people live longer and happier lives. There are countless studies that show how owning a pet can help lower your blood pressure, and ease symptoms of depression and/or loneliness.
The Center of Disease Control (CDC) and other resources note that pets can help to lower our cholesterol level, improve our heart function and even improve our social skills.
Pets not only warn us of intruders, they can also warn us of seizures, hypoglycemia and cancer. They are our eyes and our ears. Animals are the greatest asset to any search-and-rescue team. Whether they are herding or transporting, they are a cowboy's best friend.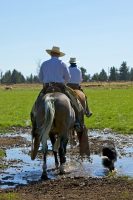 Animals can be the perfect therapists for those with mental, physical or emotional challenges. They just seem to sense and give us exactly what we need.
As family members, pets are a huge positive asset. They help us teach children about unconditional love, respect and responsibility. They become a child's closest confidant when times get tough.
Research also shows us that children are profoundly affected when the family pet is abused, abandoned or neglected.
Studies have shown that a child will transfer what happens to the family pet with what can (and often does) happen to the child. If the pet is neglected, chances are very strong that the child will also suffer some form of neglect. If the family pet is abused or abandoned, the child has good reason to believe that, whether it is physical or emotional, the child will also be abandoned or abused.
This may not be the message we want to send to our children when we abandon, abuse or neglect our pets during tough financial times but it is the message our children receive.
In most cases, pets left to die in animal shelters or who die painfully and needlessly from lack of medical care could be saved if the owner had the right pet resources.
In 2008, the Humane Society estimated approximately 8 million pets were left at the animal shelter by their owners. Three to five million pets were euthanized that year!
There is another solution. There are pets resources out there.
Whether you live in Canada, the United Kingdom or anywhere in the United States, my husband and I have found pet food pantries and healthcare assistance for pets. While our resources only scratch the surface, we hope it will encourage you to find additional pet resources that you can share with others.
If you are fortunate enough to have a few dollars to spare, I would ask that you consider donating to one (or more!) of the non-profit organizations listed below or, perhaps if you can spare canned food or kibble, you can donate food to a local pet pantry. For information on how you can help, just go to their websites.
Hopefully, by providing you with pet resources, you will see that you can keep your pet happy and healthy. And, if we can keep your pet healthy, perhaps we can keep you and your family happy and healthy as well!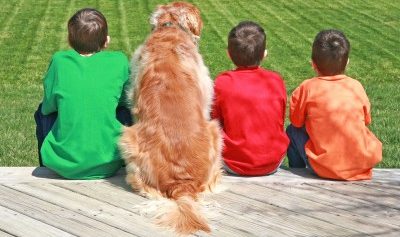 From our pack to yours, happy tails to you!


Cost-Saving Tips:
Pet toys don't have to be expensive just safe! The greatest gift you can give your pet is your time!!! Toys can easily and safely be made. A flat tennis ball or a piece of string on a stick can provide your pet with hours of fun. Just make sure any toy you provide your pet is safe. Make sure they will not swallow any small parts or sharp edges!
Let your veterinarian know when finances are tight. They may be able to refer you to clinics for pet resources, or find other ways to help you cut costs while not cutting out care.
If you love them, leash them! We would never consider allowing a three year old child to walk the streets alone. Why? Because a child can get hit by cars, ingest poisons, be attacked, kidnapped, or become injured.

While our pets may be smarter than a three year old, the fact remains, the number one cause for veterinarian visits results from injuries or illnesses sustained when our pets are left unattended.

As much as we would like to give our pets the freedom to roam the streets or forests, the bottom line is the world can be a dangerous place for them if they are left unattended!

In addition to the obvious danger of being hit by a car, our pets can be exposed to infectious tics or fleas. They can pick up parasites, parvo, kennel cough, feline leukemia or a host of other life-threatening diseases. They can ingest rat poison, radiator fluid, or other toxic chemicals they may find while rooting through the trash or wandering the streets.

Aside from bites from snakes or other animals they can be injured by foxtails or bug bites to their face.

It is safe to say that both children and animals can get into enough trouble in their own back yards; allowing them to roam the streets opens them up to even more danger.

So please, watch your pets! Don't let them roam. If you love them, leash them!

Be careful of what you feed your pet! Whether pet or person, we all need to eat a healthy and balanced diet; what is considered a balanced and healthy diet for you may kill your pet.

Ingesting rich foods can cause pancreatitis in dogs and cats. Animals can become constipated or very ill from eating food intended for humans (this slideshow will show you some foods that are harmful). Cooked bones can easily splinter and puncture an animal's colon.

Medications made for humans can be toxic to pets.

It costs nothing to ask a vet if it is safe to feed your pet a "human" treat or give them a "human" medication. It can cost your pet its life if you don't take the time to ask.

For more information, you can go to the animal poison control center's website, which provides a great list of foods, plants, medications and other items which can be toxic to your pet. In now includes an app to download for either iPhone or Android smartphones.

If you must give your pet up for adoption, PLEASE CONTACT A RESCUE ORGANIZATION! In 2009, 6-8 million animals were abandoned by their owners at animal shelters across the United States. Of the 6-8 million animals left at the shelter, 4 million (over HALF) were euthanized!

Needless to say, this is a horrible statistic and our animals deserve better!

There are countless animal rescue organizations (some breed-specific, others are open to all breeds) that can help you find a home for your pet.

Beware of listing your pet "for free to a good home." Unfortunately this type of ad attracts individuals who use these pet resources for "free pets" as bait to train fighting dogs or to sell the animals for research. Please let a rescue organization help you place your pet!

Needless to say, during these tough financial times, many of the pet rescues are stretched to their limits,but they can still help you find a home for your pet!!!
And now for the resources!!!!
Return to top of Pet Resources
General Pet Resources for Canada, United Kingdom and United States
Animal Friends Rescue Project was founded in 1998 by four individuals in Pacific Grove California. Their site (www.animalfriendsrescue.org) is a wealth of information ranging from animal-friendly rentals to wonderful financial pet resources. Their link (http://www.animalfriendsrescue.org/financialassistance.html) offers listings of organizations which provide financial assistance for pet care.
Actors and Others for Animals was established in 1971 by actor Richard Basehart and his wife, Diana after they watched as someone heartlessly threw a dog out the window of a speeding car. While the dog was killed, this action caused the couple to create an organization which provides financial aid for spaying/neutering and other health issues. In addition to providing financial assistance to pets in need, Actors and Others also provide a listing of organizations which offer assistance in pet resources. Many of the listings you will see here are similar to those identified on the Animal Friends Rescue site. There are some breed-specific rescues as well as assistance for handicapped animals. http://www.aaloc.com/helplinepetaid.htm.
American Animal Hospital Association provides financial assistance in addition to a listing of accredited facilities that provide discount care to those in need. http://www.aahahelpingpets.org/
Angel 4 Animals this non-profit organization made up of four individuals (professional animal care providers, a veterinarian and a registered veterinarian technician) created this organization with the hope of helping all pets. Angel4Animals provides financial assistance for medical care as well as a financial assistance for microchip placement to prevent lost animals. http://www.angels4animals.org/programs.html
Brown Dog Foundation provides financial assistance to pet owners who are in financial crisis and would otherwise be unable to care for their pets life-threatening but treatable conditions. http://www.browndogfoundation.org/home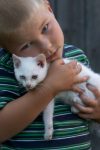 Cats in Crisis provides financial assistance for cats and kittens in need of diagnosis and treatment of various medical conditions. www.catsincrisis.org
Care Credit provides a low interest to no interest lines of credit not only for veterinarian services but for human healthcare services as well! http://www.carecredit.com/vetmed/
God's Creatures Ministry provides financial assistance to dog owners who are in financial need. http://www.all-creatures.org/gcm/help-cf.html
Good Sam Fund provides financial assistance to those who meet the financial criteria. http://www.goodsamfund.org/
Farley Foundation established in 2001, the Farley Foundation provides financial assistance to senior and disabled pet owners living in Canada. http://www.farleyfoundation.org/
Feline Veterinarian Emergency Assistance provides financial assistance to low-income seniors, those who have lost their jobs as well as those who are disabled to help them provide medical care for their cat or kitten. http://www.fveap.org
Free Pet Microchip Registry is a microchip registry site with the purpose of creating a central database for chip information; this is not centralized in the U.S. yet. It is free to register, free to update and has a non-solicitation policy. This could save you the ongoing fees charged by other chip registries. http://freepetchipregistry.com/index.php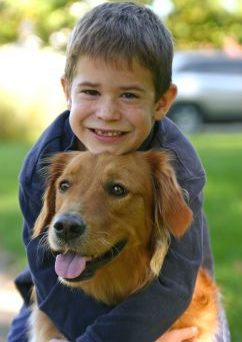 Furry Friends Food Bank located in Arizona provides hope and relief to families in need to help keep their furry companions as family members. http://www.lostourhome.org/services/
Handicapped Pets is able to provide some assistance to handicapped animals. www.handicappedpets.com
Help-A-Pet provides financial assistance to pet owners who are low income seniors, physically- or mentally-challenged individuals and to the working poor. http://www.help-a-pet.org/
Humane Society provides a state-by-state listing of pet resources, in addition to national organizations which can help provide financial assistance to our pets. www.humanesociety.org/animals/resources/tips/trouble_affording_pet.html


In Memory of Magic (IMOM) created in 1998 in honor of a beloved black cat, Magic, IMOM has provided care to animals whose owners are in financial need and would otherwise not be able to provide the medical care their pets require. http://www.imom.org/
PAWS/LA is a site specifically for Los Angeles, CA, for low-income seniors and disabled persons to keep and care for their pets. They also have a 'Helpful Links' link at the bottom right of the page, which lists similar sites for other states. (PAWS/LA) (Links Page)
Pets Are Wonderful Support (PAWS) provides financial assistance to companion animals of low-income, senior citizens, and those with HIV or other disabling diseases. http://www.pawssf.org/Page.aspx?pid=291
Pet Food Banks Pet food banks are struggling to remain open, and some of our resources have closed their doors. This is a resource that we found recently. http://loveyourpetexpo.com/pages/petfoodhelp.html

Pet Food Bank of Austin and Travis County like the name says, this food bank is located in Texas and is set up to help provide food assistance to families in need. http://www.greyhoundrescueaustin.com/gra/food-bank.htm
Pet Food Stamps is not a government program, but is a non-profit open to anyone in the U.S. receiving Public Assistance (welfare, food stamps, Social Security) and whose income is below the Federal Poverty Level. You must fill out an application in order to be enrolled, and there is a wait due to the large volume of applications received. http://petfoodstamps.org/aboutus/
Pet Guardian Angels of America (PGAA) is an awesome resource of information laid out state-by-state and includes Canada! It also breaks things down according to illness and breed. Be sure to check out this site!!! http://pgaa.com/index.php/financial-aid-for-pets/
Pet Lovers on Line provides a list of pet resources to those living in the United Kingdom. http://www.petloversonline.co.uk/financial.htm
Pet Tale is committed to providing low-cost veterinarian care to pets in Canada http://itchmoforums.com/canada/lowcostfree-veterinary-care-t10026.0.html;wap2=
Pikes Peak Pantry located in Colorado is a food bank for pets in need. For more information please go to their website http://pikespeakpetpantry.org/
Red Rover Relief provides "financial assistance, resources and support to low-income individuals and survivors of domestic violence and their pets, so families can escape together and stay together." https://redrover.org/relief/
The Mosby Foundation helps collect pet food for the needy in addition to providing financial assistance for sick or injured animals. www.themosbyfoundation.org
The Pet Fund provides financial assistance to animals in need of urgent care. www.thepetfund.com
A recent visitor to the site was kind enough to point out a resource that is no longer available on the Web, and suggested several alternatives. From Sandra, comes a Resource Guide: Raise a Cat on a Budget, and a Cat Care Guide (from the Tree House Humane Society). Thanks, Sandra.
Return to top of Pet Resources
Pet Resources from Breed-Specific Organizations
Bernese Mountain Dogs http://behaf.org/index.html
Corgi Aid provides financial assistance to corgi and corgi-mixed rescues www.corgiaid.org/
Dougal's Fund is dedicated to providing aid to mainly small, short-legged terrier breeds such as westies, cairns, corgis, Norforlk, Norwich .... http://www.prannoch-the-scottie.com/DOUGAL%20S%20FUND.htm
Great Pyrenees http://www.angelfire.com/bc2/pyramedic/summary.html
LABMED provides assistance to injured or ill rescues (primarily labs) http://www.labmed.org/
Labrador LifeLine provides financial assistance to Lab owners and rescuers http://www.labradorlifeline.org/
Pit Bull Rescue Central provides financial assistance for pit bull and pit bull mixes http://www.pbrc.net/
Special Needs Dobermans provides assistance to Dobermans in need of care http://www.doberman911.org/
Return to top of Pet Resources
Pet Resources from Disease-Specific Foundations
Diabetes
http://www.petdiabetes.net/fund/
Blind Dog Fund
Canine Cancer Fund
http://www.themagicbulletfund.org/
Chronic Renal Failure (CRF)
Return to top of Pet Resources
Disclaimer: www.healthcare-information-guide.com provides these resources for information only. We are not affiliated with these sites, and receive no financial compensation for this.